A fireplace is more than just a provider of warmth—it's a focal piece that adds to the décor and design of your space. While a traditional fireplace design and aesthetic might work for most applications, in some instances, a truly unique design might be warranted. Marcell's Specialties Inc. is ready to provide fireplace design for customers seeking something outside of the traditional styles.
We approach the concept of fireplace design in Wausau, Schofield, Marathon County, and Brokaw, WI with an eye for uniqueness and individuality. From private residences to commercial locales, we strive to provide you with a look that fits seamlessly with the space and environment you're trying to create.
Consulting on Design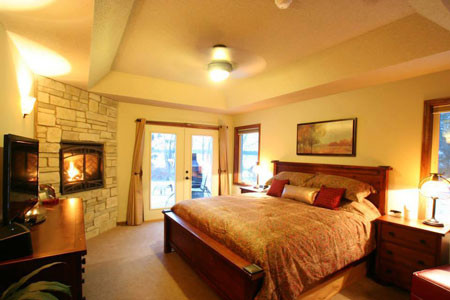 Every fireplace design begins with a consultation. We sit down and speak to you about what types of features and ideas you have, and we can advise you on what might be possible or effective as it relates to your design. From there, we finalize the details that truly bring your mantel to life.
Once we have a concept, our team gets to work on providing schematics and diagrams for you to view. This allows you to truly see what your décor in Wausau, WI will look like when fabricated and installed. It's a great way to visualize the finished product.
Serving Any Customer
Whether you're a developer building a new home for a client or a commercial business renovating to include a fireplace, we're ready to design a mantel that's ideal for you. Our designs can incorporate any features or aesthetics you may need to truly exemplify the fireplace as part of your space.
For more information about fireplace mantel or insert design or to schedule an appointment with the Marcell's Specialties Inc. team, contact us today at 715-848-5194. We'll work with you to establish a design that you'll be delighted to call your own.